How do you connect two communities who often struggle to find common ground? How do you connect them in a way that results in on-going positive outcomes for the communities in which they live and work?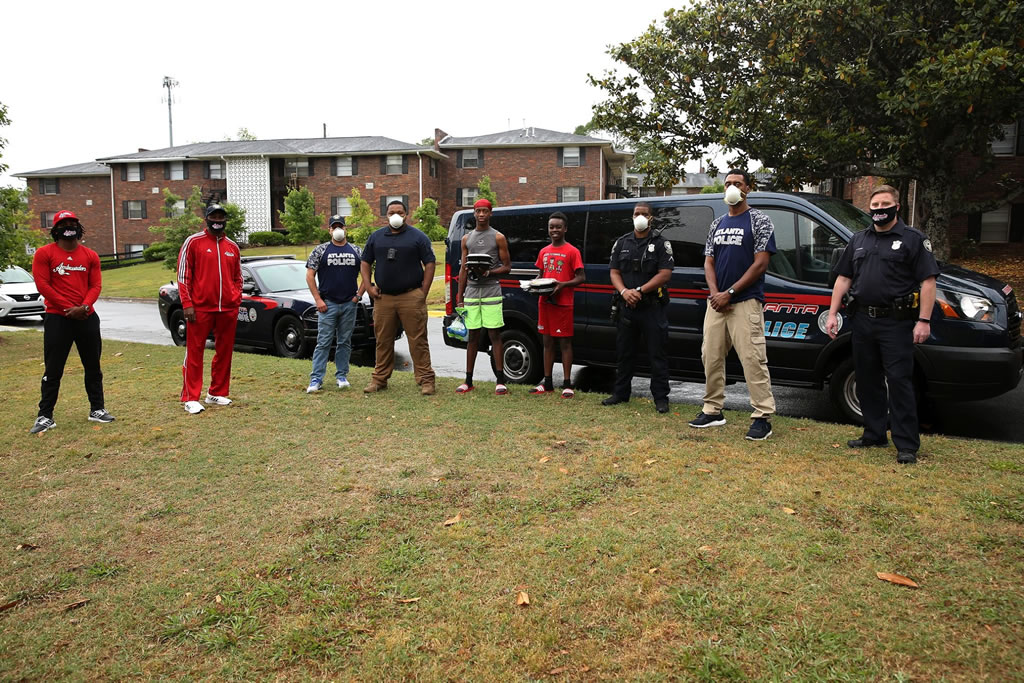 We've found a way in Atlanta – the annual Safe at Home Game. Its purpose is to create an environment of competition, trust and respect between at-risk Black youth in Atlanta and APD officers. It is a competitive 7-inning, self-officiated baseball game. Once a year, over the last 5 years, L.E.A.D. Ambassadors and APD officers have met on the baseball diamond in their shared passion for the game and have left it all on the field with the intention of improving community relations.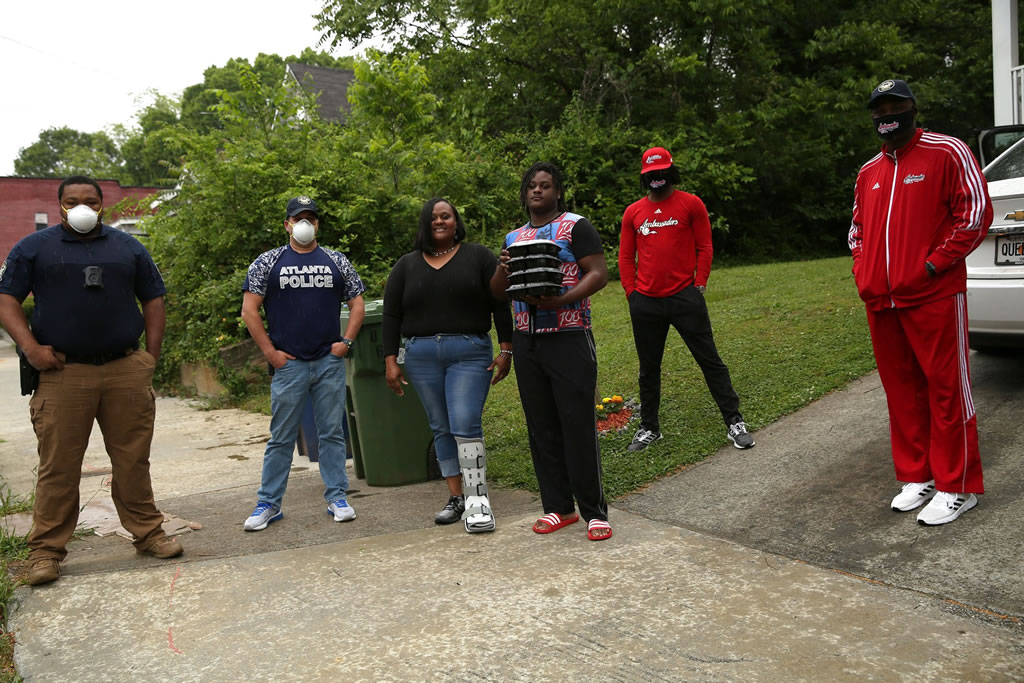 Through the Safe at Home Game, APD officers and L.E.A.D. Ambassadors have forged relationships on the diamond that continue long after the game has been played. For over 5- years, these relationships have grown and are positively impacting the community. Recently, APD officers partnered with L.E.A.D. leadership to distribute 50 meals donated by Georgia Express Meals to its Ambassadors and their families who are under financial strain made worse by the COVID-19 pandemic. These same APD officers mentor L.E.A.D. Ambassadors during regular training on the baseball field.
The APD out-reach was led by Officer Micah Davis from APD's Fleet Unit and included five additional officers:
• Sergeant Wesley Glass-Hess , Officer Thomas Crowder, and Officer Torrance Profit from the Auto Crimes Enforcement (ACE) Unit,
• Officer Hiram Fantauzzi from the Police Athletic League (PAL) Unit, and
• Officer William Knight from the Motors Unit.
C.J. Stewart, L.E.A.D.'s co-Founder and CEO, and Cedric Reed, L.E.A.D.'s Programs Manager led the effort with Officer Davis.
Officers visited 10 high school students who participate in L.E.A.D.'s Ambassador program and who live in various parts of Atlanta. More than food was exchanged. During this time, Officers and Ambassadors had a chance to check in and catch up with each other and ask about their families. The Safe at Home Game is the catalyst, but the commitment to build better communities goes well beyond sports.