A Not Surprising Positive Offshoot from Safe at Home Game Activities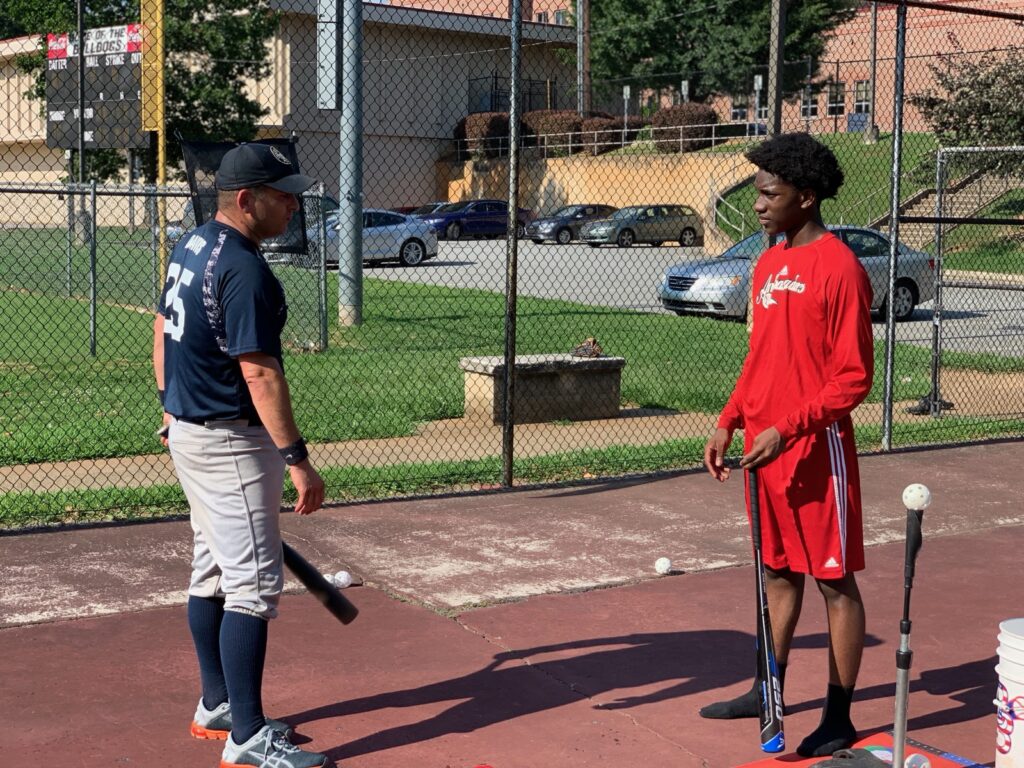 The mission of the Safe at Home Game is to initiate, cultivate and foster positive relationships between Atlanta inner city youth and Atlanta Police Officers.   Each year the game provides a safe environment for kids and cops to talk and have fun over their shared passion for baseball.  Many of the players have participated in the game over multiple years.  Over the last four years significant bonds have formed between some of the L.E.A.D. Ambassadors and APD Officers, and they've come to look forward to the game and practices each year just to catch up.
The Not Surprising Positive Offshoot?
Officer Micah Davis decided not to wait until the Safe at Home Game this year to build on those relationships initiated over the years.  He has arranged with L.E.A.D. CEO and Co-Founder CJ Stewart to meet up and practice on a regular basis with the Ambassadors during their Summer League sessions. Pictured is Officer Davis with L.E.A.D. Ambassador Alexander Adeyemi, APS KIPP Academy.
The Safe at Home Game is Co-Presented by L.E.A.D., Inc. and APIVEO and supported by the Ambassadors, Atlanta Police Foundation, Rotary Club of Buckhead, Troutman Sanders, and Booker T. Washington High School Athletics.