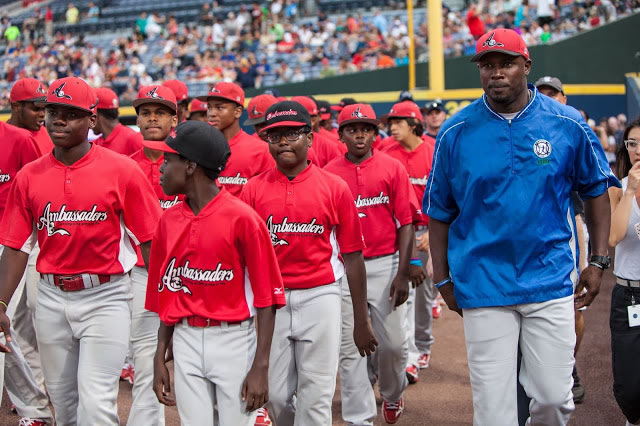 L.E.A.D.'s CEO and Co-founder, CJ Stewart, believes that the Safe at Home Game is an opportunity that has been years in the making for the L.E.A.D. Ambassadors.
L.E.A.D., Inc. is a 501(c)(3) non-profit organization that exists to empower
young inner city black boys to choose a life different than what their environment dictates. In a post THEN AND NOW – "COUNTED OUT" TO "SAFE AT HOME" CJ discusses how he sees the Safe at Home Game. He believes it's one way L.E.A.D. can expose the Ambassadors to "the positive experiences necessary to continue to empower them to lead fulfilling lives." and says "I am proud that L.E.A.D. is a partner of an uplifting event such as Safe at Home, and is able to offer it to its Ambassadors."
You can read the entire post here.